Applying the laws of physics to the observable universe, science dates the universe as 13.8 billion years old. Its birth, a single explosion, giving rise to stars, planets and the chemistry required for life. The story of our universe is mind bending and wonderful. Born from an unexplained and sudden 'bang', it has been developing and expanding ever since. Inevitably, human beings – arguably the most sophisticated product of the universe – are looking for answers to big questions. How could our universe really have come from absolutely nothing? Why do the laws of the cosmos appear to be so finely tuned for our existence?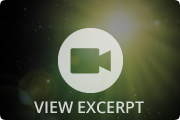 If we need intelligent minds to understand the universe, are we the likely result of intelligent intention – or chance products of cosmic good fortune? In our universe, is there space for God? In the series' first episode, high profile atheists and theists battle to establish whether the science of the cosmos appears to bolster the case for atheism or to herald its demise.
To help viewers determine a contributor's stance on the topics discussed, we have introduced a series-wide colour coding scheme; Theists, Atheists and Neutral Contributors.