If one man appears to pose a greater threat to God than any other it is Charles Darwin and his theory of evolution. Darwin aimed a hammer blow at the traditional religious belief that creation was the outcome of six days of divine miracle-making. For atheism, Darwinism has been a "godsend". It seems to explain how nature can appear to be designed without requiring a designer. But a substantial number of high profile scientists reject this stark choice: God or evolution. For them, evolution is evidence of God at work.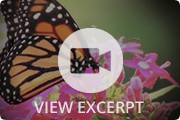 Half a century after the publication of Darwin's ideas, the science of genetics revealed DNA, the engine room of evolution. DNA is a mechanism of change more sophisticated than Darwin could ever have imagined. At its heart lies detailed instructions for how every living creature is made. Its very complexity and success raises the question: Could God be the greatest scientist of all or merely a distraction from the truth? Did Darwin bury God or reveal the creator's secrets? This programme unravels the arguments on both sides.
To help viewers determine a contributor's stance on the topics discussed, we have introduced a series-wide colour coding scheme; Theists, Atheists and Neutral Contributors.