Although brain activity has long been the subject of scientific study, how the firing of billions of neurons create "mind" and "awareness" is still scarcely understood. Why we are conscious beings remains largely a mystery. Human consciousness not only "exists", and brings awareness to our every day lives, it is capable of more complex forms of action and thinking. There are higher levels of consciousness often experienced through music and the arts, providing a new dimension to consciousness: feelings of transcendence. Furthermore, across the world, human beings express consciousness of a power higher than themselves, some call God. Are they deluded? Religious practices vary enormously from one society to another. Some conclude that these differences demonstrate the falsehood of all religions. Others highlight the significance of what these religions have in common.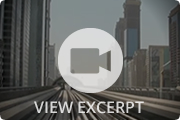 Drawing on personal experiences - from religious leaders as well as those who claim God has dramatically transformed their lives - the evidence is scrutinised to try to determine whether "God consciousness" is a product of wishful thinking or instead points to humans being hardwired to connect to an immaterial mind behind the universe. Ultimately, perhaps the most intriguing question about consciousness is whether it continues beyond death. Turning to a scientific study of patients in transition between life and death, the programme evaluates the evidence to see if consciousness is truly bound to mortal existence.
To help viewers determine a contributor's stance on the topics discussed, we have introduced a series-wide colour coding scheme; Theists, Atheists and Neutral Contributors.