Buy and watch online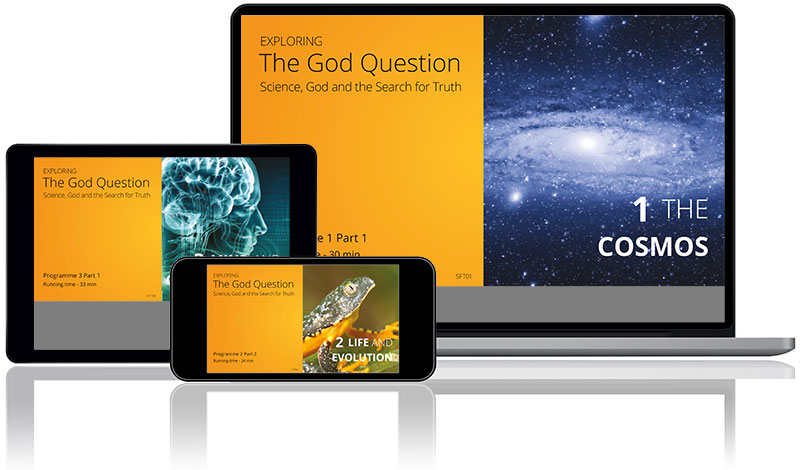 Exclusively available on www.thegodquestion.tv. You can now watch all six episodes of Exploring the God Question on your computer, tablet or even smart phone. You can even buy individual programmes, although buying the full series represents the best value for money.
Stream your programmes from anywhere, at any time (wherever you have internet access) and simply watch. There's no limit to the number of times you can view the programmes and they're in your library for ever. Buy below for instant access!
Already purchased? Go to my PODPlayer Library.